What We Offer
Academic Planning
Maximize your child's success through our academic planning process. By targeting weaknesses and developing tools to ensure each child is excelling as quickly as possible, KEY works with your child to ensure results. By getting the right advice, putting education first, and committing to the right program, your child will be able to work through challenges and make improvements that will not only positively impact their current school life, but university and post-education life as well.
Private School Admissions Consulting
KEY admissions experts bring to the table an unmatched level of collective experience to serve you in helping your child gain admissions to private schools in Vancouver, across Canada, the United States, and internationally. Our streamlined, simplified private school admissions application process takes care of all of the details for you without sacrificing quality.
We believe in the best quality, especially when it comes to the education of our children. KEY has worked with both of our children. Our son took KEY's etiquette course and after that we noticed a remarkable change in the way he interacts with others, especially adults. Our friends and relatives have even commented on his increased confidence. KEY helped our daughter gain admissions to one of the most competitive private schools by advising us every step of the process. KEY's levels of dedication, service, and quality are unmatched. We have no doubt that KEY will be the go-to place for families wanting the best admissions advice and enrichment programs.
Reading and Writing Comprehension
Body
We perform a comprehensive evaluation of your child's reading and writing skills to determine their current levels, weaknesses, areas for growth, and interests to create a plan that helps them grow in skills and confidence in order to find their own voice.
Soft Skills Assessment
How your child presents him/herself can make the difference when it comes to success in the classroom, in the admissions process, and ultimately, in life. Our assessment includes examining soft skills including confidence, attitude, personal conduct and communication styles to determine the best approach to offer transformational learning experiences that enable personal growth. 
Learning Style Assessment:
Each student learns in different ways. At KEY, we do not take a "one-size-fits-all" approach. Instead, our assessment includes an evaluation of how your child learns. Through this approach, we can better understand how to help your child access their learning goals, match them with the teacher(s) whose teaching style suits them best, and provide customized resources to ensure their success.
Thanks for all of your hard work and outstanding contributions for my son's achievement. In his private school interview, I saw a different side of my son; a confident, positive, and polite young man. After the principal of Richmond Christian School interviewed my son, he made offered admission on the spot and welcomed my son to the school community. It was great news for both my son and me. I believe Richmond Christian School will be a great challenge for my son and I'd love to ask KEY's assistance to continue helping him achieve a higher level of educational goals and realizing his value in life.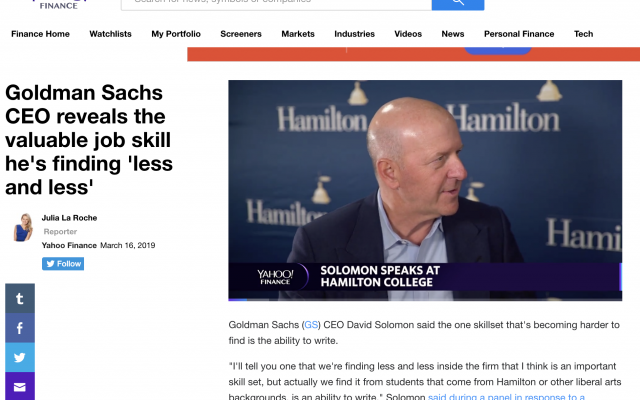 Recently, the new CEO of Goldman Sachs, David Solomon, was interviewed. If you haven't heard of Goldman Sachs, it is perhaps the most influential investment bank in the world. A number of its former employees have gone on to hold very high positions in governments around the globe.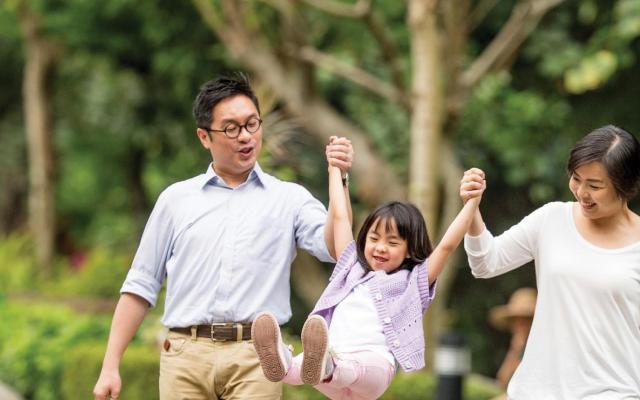 As an aspiring private school parent, should be asking yourself: Will I be ready?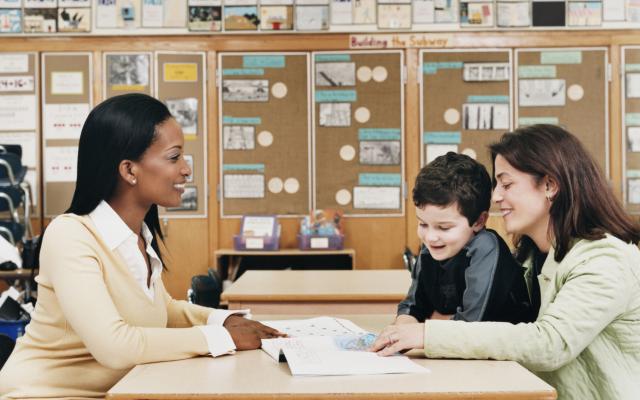 Thirty seconds. That's how long it takes to leave the first impression.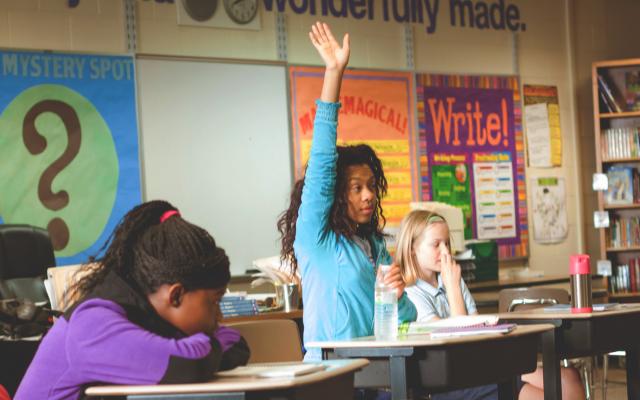 Prove it!
In Cathy's elementary school math class, the teacher writes a difficult question on the board.
The whole class stares at it stumped… except for Cathy.
Cathy throws up her hand and says, "the slope of the line is 5!"
Teacher says, "You are correct…but can you prove it?"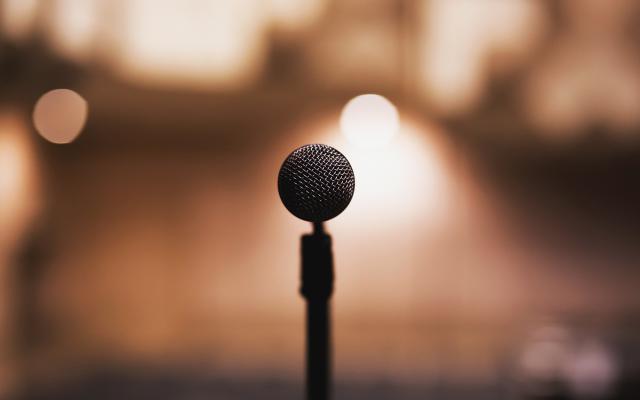 Does your child prefer to sit at the back of the class? Do they seem disengaged at school and at home? Do they avoid eye contact when asked a direct question? Perhaps your child has lots of ideas but struggles to articulate themselves?